Success Stories 
It's useless if we go on non stop about how fantastic our personal trainers are. Let's have our clients do the talking.
We hope that YOU can be our next success story and contribute your own testimonial and pictures to populate this page!
Disclaimer: Before/after pictures, results of clients and testimonials are for reference only. They do not imply, or guarantee, that you will get the same results. Your results may vary. Always seek medical advice before starting an exercise/diet program.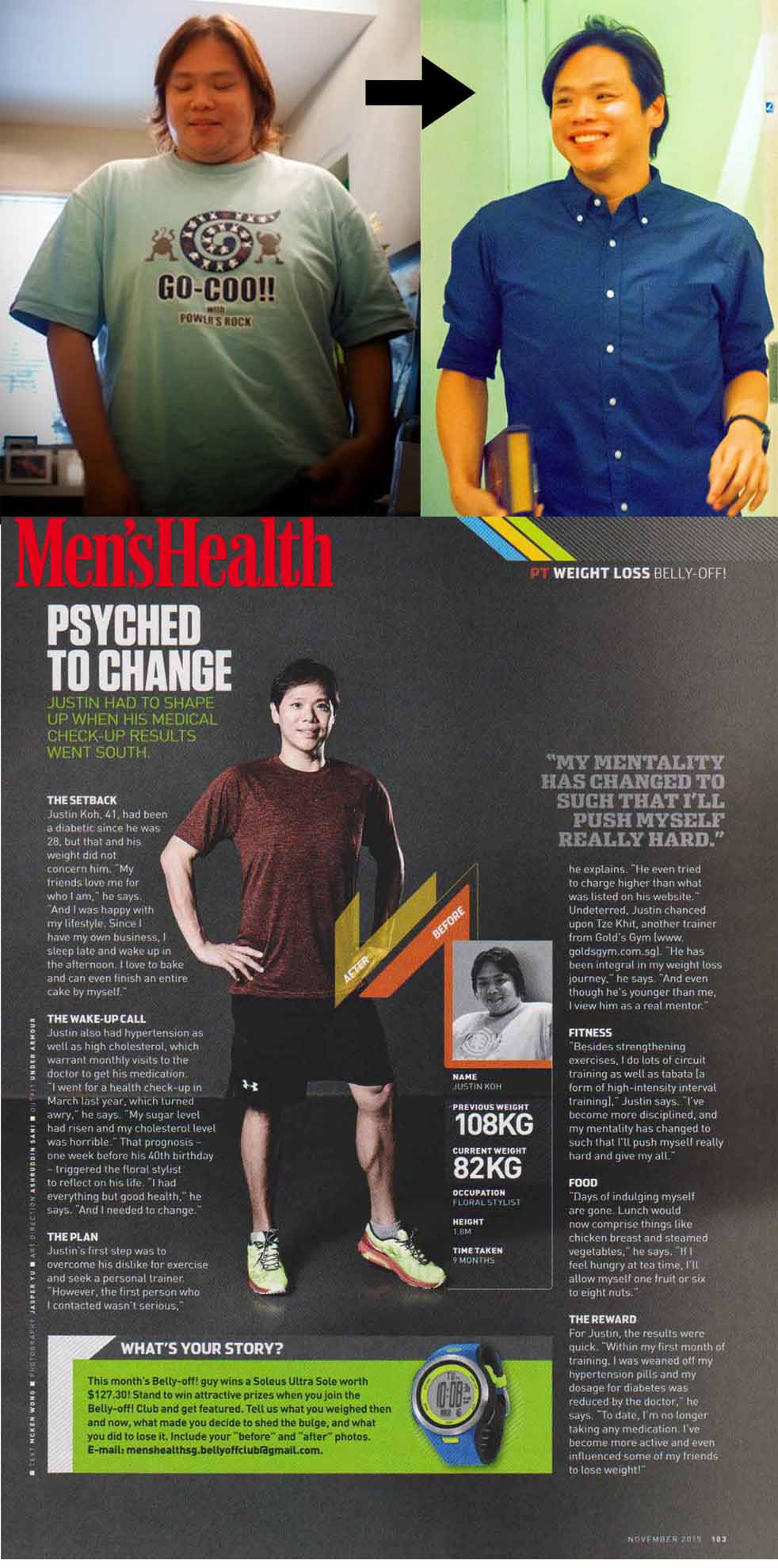 Justin being featured on Men's Health Nov 2015 issue
That fateful day on 24th April 2014 when i made that call to Tze Khit , never have i imagined that that was gonna be a life changing phone call for me. When we finally met at Gold's Gym on tuesday, he had me at :" Justin, I am very passionate about what i do. I am very result oriented." The conviction in the voice & confidence in his eyes were undeniable. That evening, he followed up on the meds
i was taking for my diabetes & high cholesterol, so he could have a better understanding in what i was using. That was another jab of confidence that i have indeed signed up with the right person! Tze Khit is really outstanding in his field , highly intelligent with a treasure trove of health & fitness knowledge. He places high values on correct form for each exercise & constantly motivates me to push past my perceived limits to get results. In the first month when i visited my doctor, he was surprised that my sugar level is very well controlled, so meds were cut down. In another 2 weeks, i weaned off the cholesterol pills. In my doctor's own words : "These are the results i wanna see as a doctor for a patient whom i have been seeing for the past 22 years. Keep up the wonderful job & please tell your trainer , Dr Chen says a big thank you to him for changing you." The waterwoks came...... No bullshit is what Tze Khit is, in the literal sense. He is the real deal in this fitness industry full of wannabes. ( trust me when i say this! I have had my fair share of disappointments & BS from some trainers.) Forbes Lifestyle mentioned that everyone should have a mentor in what he or she does at some point in life. It doesn't matter when you start, as long as you do! I am 40 & i have found my mentor. Props to Tze Khit for re-training my attitude while i re-train my body, mind & soul. Nothing but RESPECT for him & always grateful he is on this life changing journey with me. Signing off with this - " Your life is your message to the world.Make sure it's inspiring."
- Justin Koh, Floral Stylist, Fleurlicious

Disclaimer: Before/after pictures, results of clients and testimonials are for reference only. They do not imply, or guarantee, that you will get the same results. Your results may vary. Always seek medical advice before starting an exercise/diet program.
International Super Model Jessica Minh Anh Training with Tze Khit to Prepare for Fashion Show @ Gardens By The Bay: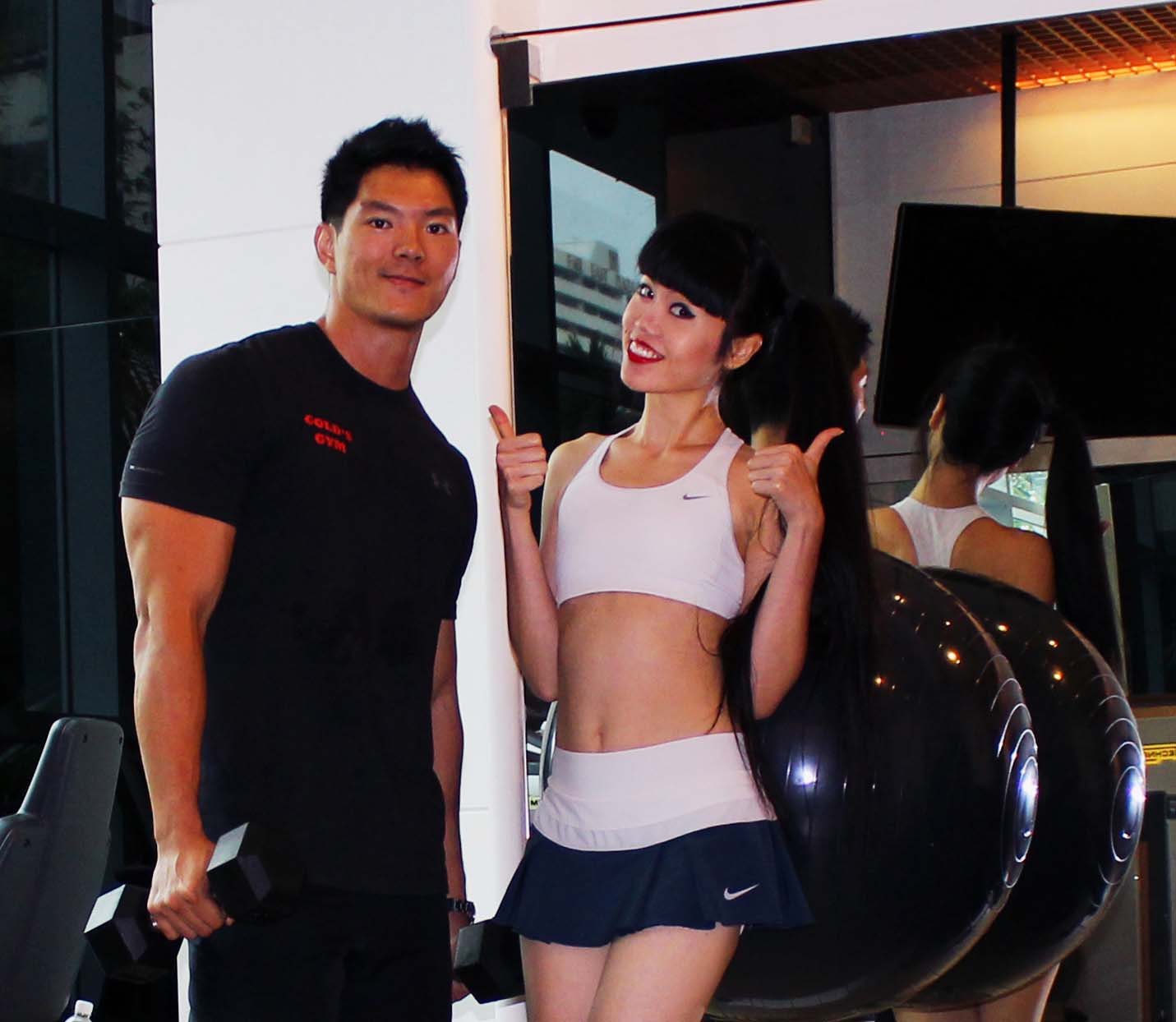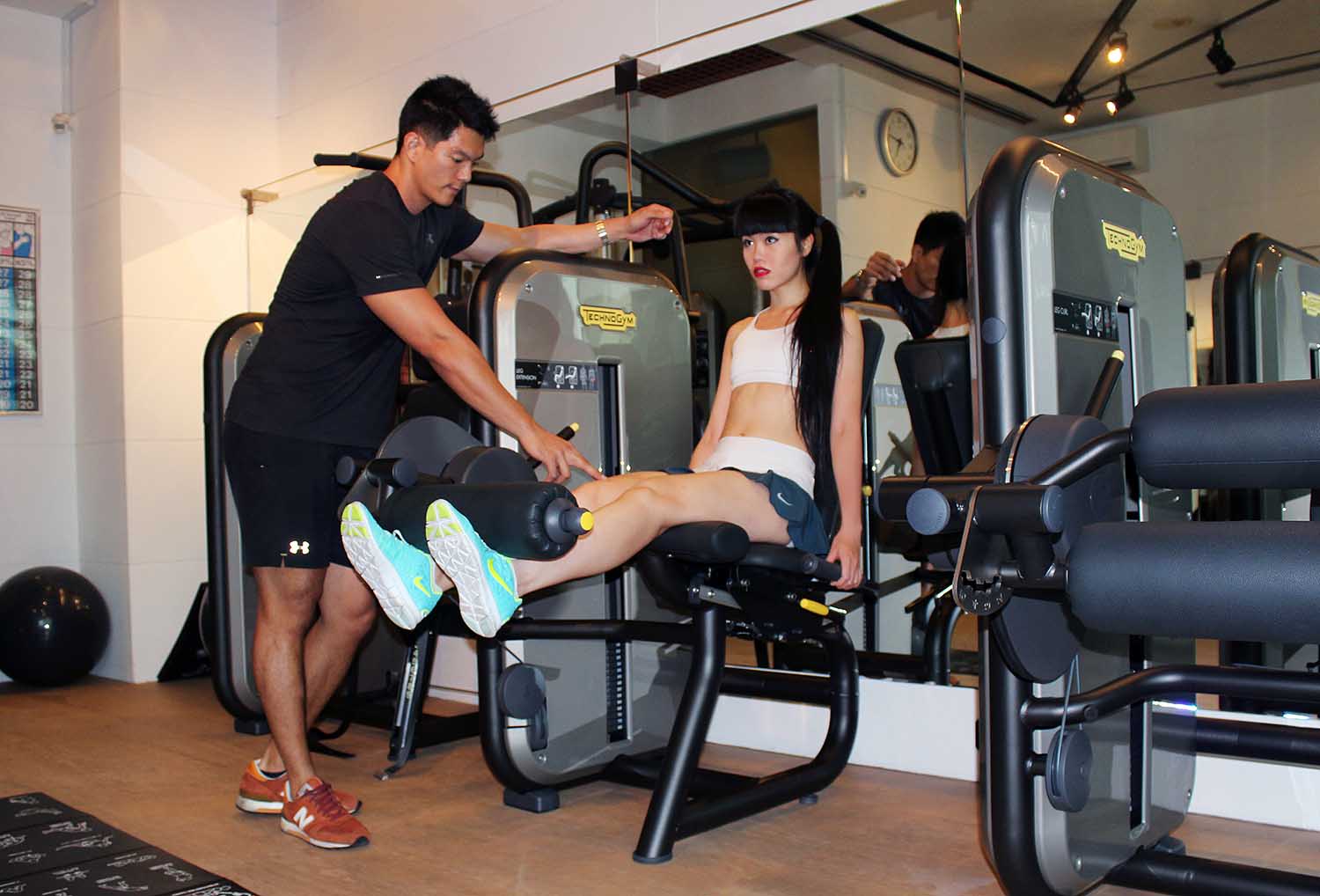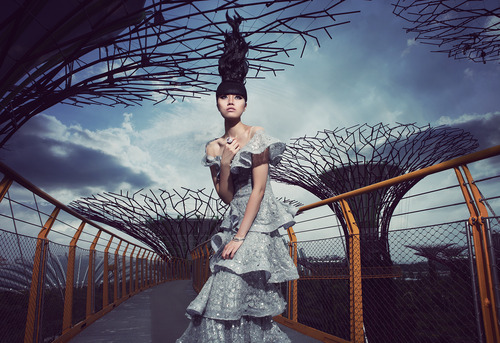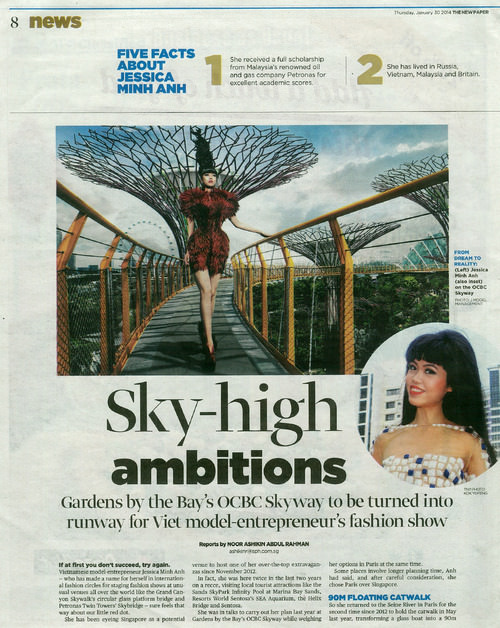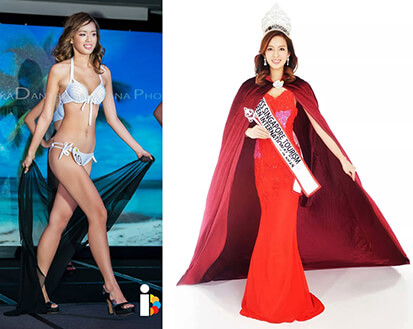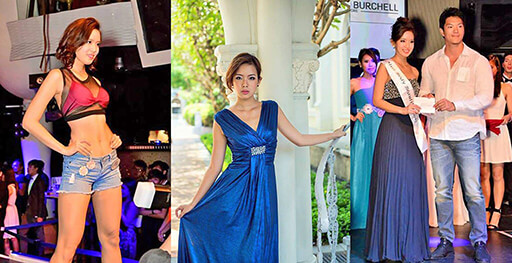 I'm so glad to have found Tze Khit. Many things I've done wrongly with dieting and exercise previously were quickly and effectively corrected by him. I have lost inches off problematic areas, I don't feel like I'm starving myself anymore and now I have so much more confidence when I present myself to others. Consulting him has definitely helped me in advancing my career.
Your search for a personal trainer should end here. Tze Khit and his team promises to deliver and you won't be disappointed!
- Luisa, Miss Singapore 2014, Model & Actress

Celebrity & Actor Keagan Kang training with Tze Khit at Gold's Gym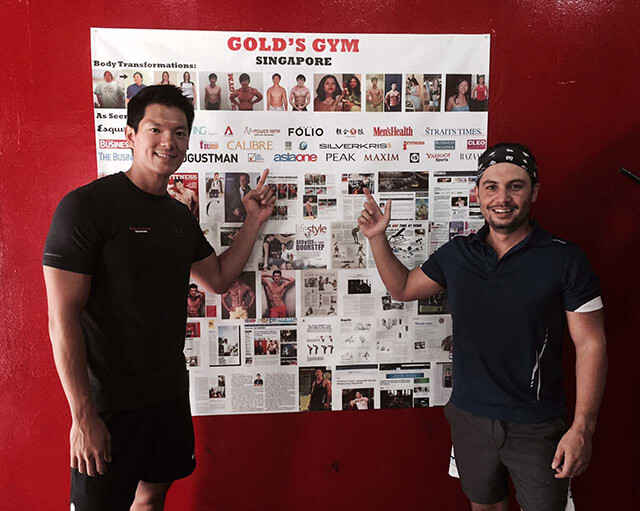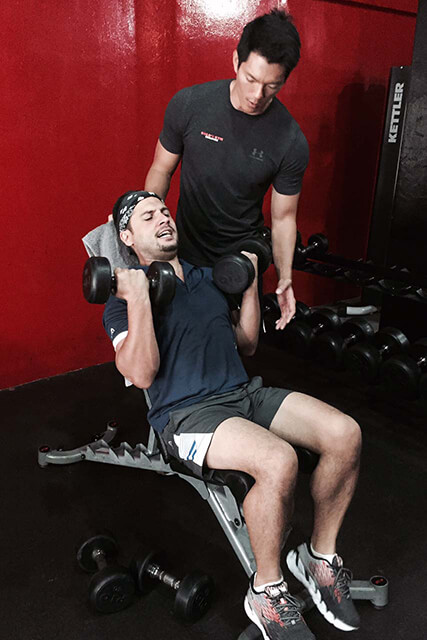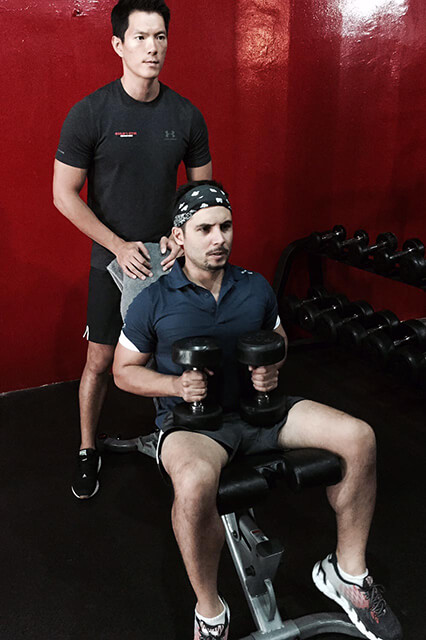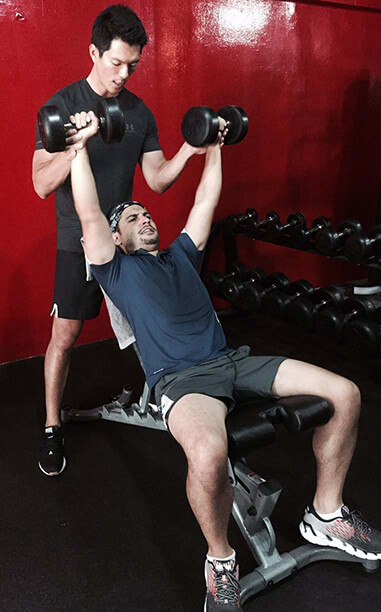 Celebrity & Actor Elvin Ng training with Tze Khit at Gold's Gym:
Local Celebrity Bloggers Training with Khit at Gold's Gym: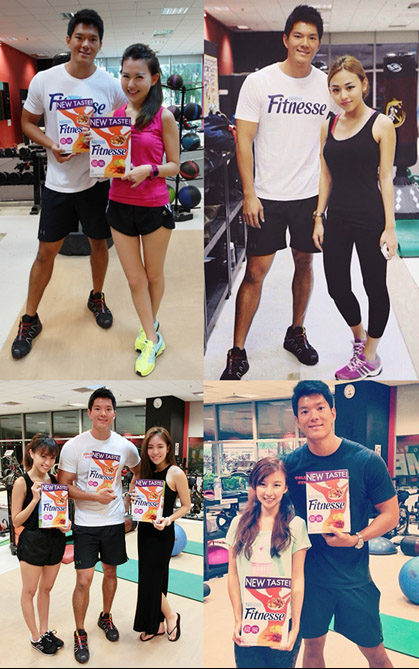 Counter clockwise from top left corner: Lucinda Zhou, Chevonne Cheng, Renzee, Audrey Lim (left), Jamie Tan (right)
Having worked with personal trainers in the past (and failed), I was cautious about starting again! After 5 sessions, I couldn't be happier and fitter. I can really see the results and it's so refreshing to find a trainer who REALLY knows what they are talking about. So many of them get it wrong! Khit's nutritional information and diet plan has also been a great help and I have learnt so much about my own body. My friends are now asking who I train with and wanting to get in on the action. I'm hooked!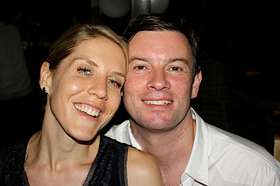 - Aimi Hautau, Fashion Consultant & Designer, Orchard

*Your results may vary.
Three and a half months into weight training under Tze Khit has helped me achieve numerous goals which were deemed unattainable in the past. Through the personalised program and diet plan that Tze Khit assigned, I was able to make vast improvement in both strength and stamina, gaining 11 kg over 15 weeks. This transformation in my physique entails a healthier lifestyle and has definitely increased my confidence level in various aspects of my life.
As a beginner in weight training and one who had stopped exercising for almost two decades, I was a bit apprehensive about going to the gym initially as I was not sure whether I could handle the tough demands of the physical training. This fear, however, was totally unnecessary as Tze Khit, with his many years of experience as a professional trainer, is always able to pitch each training session at an appropriate and effective level which matches my capabilities.
Tze Khit is a very friendly and approachable trainer. His programme carries a unique personal touch which makes every training session a pleasant, interesting, fun and engaging experience. As a patient trainer who is passionate in coaching, he would take time to ensure I acquire the correct forms and techniques and would explain the importance and functions of each exercise with elaborated details. Above all, he possesses the ability to make people go the extra mile. It is amazing how his words of encouragement could always inspire and motivate me to stretch my limits further.
Looking at the photographs of myself taken right at the start of the training programme, one could easily detect a significant improvement in my build now. Many friends also commented that I look better, stronger and healthier. I am very pleased about my present achievements and I know all these would not have been possible without the help of my great trainer, Tze Khit. Indeed, working with Tze Khit has added a new dimension in my life and I really appreciate what he has taught and shared with me. For that, I will continue to strive towards achieving better results.
Most recent results:
Then: 61.8kg | Now: 80.4kg

-Wee Yong, Teacher, Gold's Gym

*Your results may vary.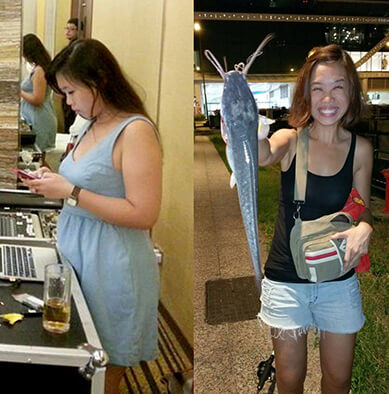 Then: 72Kg. Now: 58Kg

"Everybody says that you should feel good and that your interior is more important than the outside but deep down, everyone knows that that is B.S.

You do not feel good when you are fat and nobody will even talk to you enough to find out about your beautiful inside!

I have been plump all my life till I went to the obese scale at 167cm. I gained 12kg in a span of 4 years and everyday I was miserable. Ever since I stepped into the gym, I lost all 12kg in 6 months and I'm still aiming to lose 5 more.

Thinking back, I spent 4 years crying over my fats when I could have solved it in 6 months. Alex is a great trainer for beginners because he's always concerned about your well-being instead of screaming your dignity away. How dedicated is he into fitness? Well, he's a gym owner at mid 20s and all based on his hardworking nature, building his empire one step at a time."


- Irene Poh, Events Management (training with Alex at River Valley Outlet)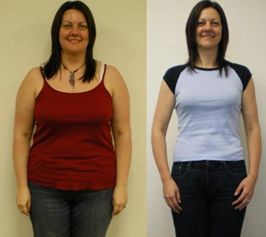 Being plus sized for most part of my life, picking up courage to go to the gym isnt easy. After much persuasion from my other half, I started personal training at my little condominium gym. The rest is history. After losing more than 20 kgs, I feel like a totally different person.
I'd definitely recommend personal training to anyone who wants to lose weight and feel fitter. Good job PT.com.sg and your team!
My next goal is to run a half marathon. Wish me luck!
- Maria, Homemaker


*Your results may vary.
I am not exaggerating when I say that RESULTS! Personal Training, Gold's Gym and her trainers transformed my whole life. It wasn't just about looking and feeling better. I was eating better, sleeping better and most importantly, I found my self confidence again. I am no longer the 'Fatty John' in other peoples' eyes.
Starting to exercise regularly and eat well wasn't easy at first and many times I wanted to give up. But then I started to get results, real fast, and the more results I got, the more motivated I got to exercise and diet harder. Eventually I developed a 6 day per week exercise regime and kept to a super strict diet. It worked wonders. In 4 months I lost more than 20 kgs and in the end I even got a 4 pack - something I never dreamt of ever having in my entire life.
Today, I have a new goal. I'd like to put on more muscle mass and look like a real man! So I train 4x in Gold's Gym and all the while keeping a strict muscle gaining diet. The atmosphere at Gold's is fun and encouraging. I love it here and I highly recommend anyone out there with a fitness goal to give Gold's Gym a try. You won't be disappointed.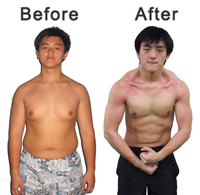 - John Nie, Gold's Gym
*Your results may vary.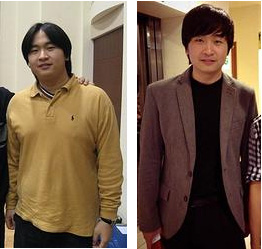 "I put on a lot of weight when I left the army due to my work commitments and "no time to exercise". As years went by, I gained more than 20kg and began losing confidence when I'm walking in public. I met shah through my brother, who trains at his gym, and as a friend, he advised me on how I should eat and exercise.
I decided to engage him as a personal trainer and followed his instructions and started losing some weight 'healthily' in months. After 8 months of training with shah I can really see my body changing and I feel stronger and more energetic! And I am still in the process of becoming even fitter and healthier with his guidance. I used to weigh in at 97kg, now I am 79kg, Thanks a lot bro"
​- Moses, Conductor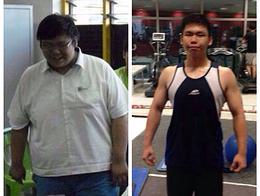 "When I first signed with Vincent as my personal trainer, I had in mind that I know lots of stuff about bodybuilding. To my surprise Vincent guided me by teaching me how certain forms for certain workout can help me even more. I've learnt so many new things from him. And I have lost 15kg in a couple of months [ less than 6 months ] and at the same time I've gained muscle mass. I've learnt about dieting, supplements and really countless amount of stuff. Every session had me looking forward to new workouts I can try. He actually helped me get my first proper chin-up. I'm glad that I have him as a personal trainer and also as a friend."
- Victor Tan, Student

After the long struggle of fifteen years, our series of annoying and endless hit and trial techniques in the endeavour of losing weight (and putting it on again) – which came and went faster than a Frisbee on the most windy day of the year came to an end with Coach Tze Khit's entry in our life two years ago. Not only was the shedding of weight (all credit to him) a blessing, but also the ways and means to maintain it. Under his focused and strict guidance, we leapt our way back to good health J . Tze Khit is now an added member to our nuclear family. All three of us – My husband, daughter and I are his stark devotees (if I may use the word).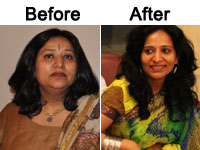 - Minakshi Kaul, Home-maker, Gold's Gym
*Your results may vary.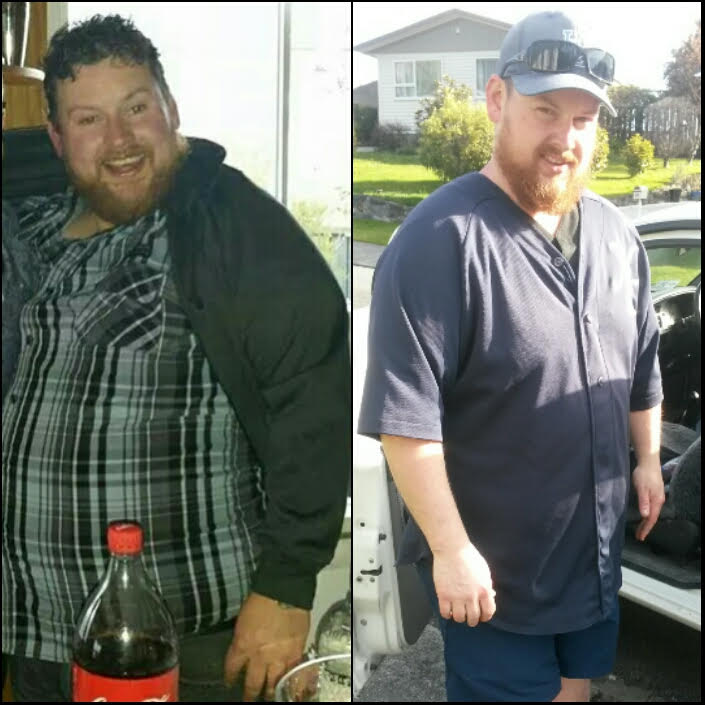 I have been battling with weight loss for quite some time and not getting the results I was hoping for. It was recommended I talk to Kate. She gives me a very good workout with lots of variation. I find her sessions very encouraging. The fact that she is so motivated and keen herself, this makes her good at what she does.
- Grant Mccann

*Your results may vary.
Before: 48kg
After: 75kg
- Jake Cheng, Gold's Gym
*Your results may vary.
I was quite skeptical at first about approaching personal trainers for weight management - was it worth the price and most importantly, will it work? These thoughts were gone by the end of the first session of the programme. Alfred's training programme was tailored to suit my needs - weight loss. Weekly target was set to track the progress and also used to adjust the intensity based on how well my body was conditioned. Each session was tough, but Alfred's encouragement was what keep me going when I'm on the brink of giving up, he will also patiently explain and demonstrate before each exercise, so as to prevent injuries and to attain the desired outcome from it. Coupled with his diet advice, the training was made more effective. I was weighing in at 86kg when I start the programme in late August 2013, by the end of December 2013, my weight reduced to 70kg. I am delighted with the result and had continued with the training, now with a different goal - to maintain a healthy lifestyle.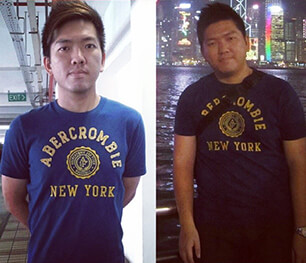 - Ryan Low
I was injured during one of my sports activities and I went for a rotator cuff repair in October 2012. During my one year of recovery path, my arm became so weak that I could not even manage 5 push-ups, I felt weak and my body weight increased from 78kg to 84kg and my waistline increasing to 33. I wanted to regain my fitness and that's when I got to know Clement and engage him as my personal trainer. Clement is very professional as he reads up a lot on health fitness and muscle anatomy, he understands my condition, he would customise progressive training that suits my needs. His starter kit begins with strengthening my shoulder muscles which gradually improve my range of movements. Clement session would also include cardio exercises revolving with weights that would tone and burn my excess fats. Every session tough as it seems, Clement will be there to motivate and achieve the session goals. Clement is very dedicated trainer who even monitors and advises on my diet to go along with my training. I would say that the combo is very effective and by the 6th session, my waistline already dropped to 32 inches. Even when I went for overseas trip, Clement would plan suitable static exercises that I can do in my hotel room. If you are looking at losing some fats and achieve your fitness goal, Clement will be the best personal trainer that you can count on.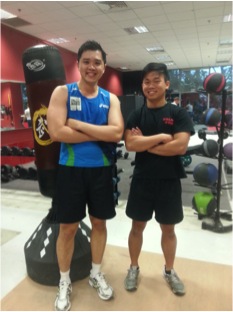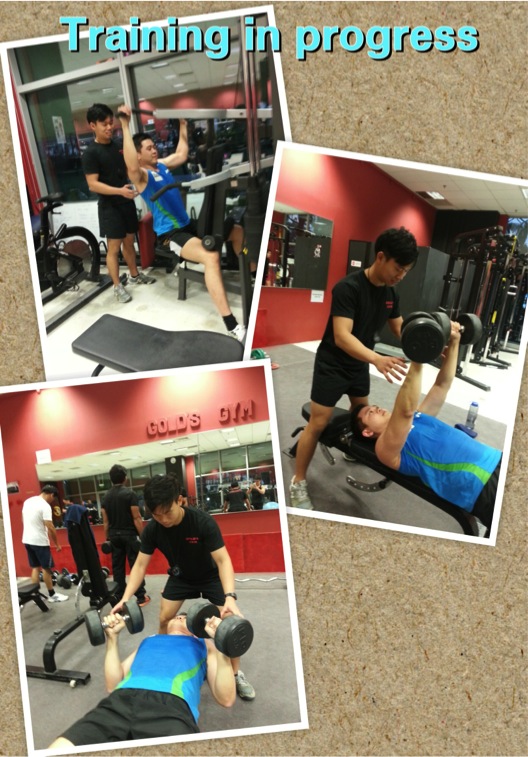 - Anthony Lau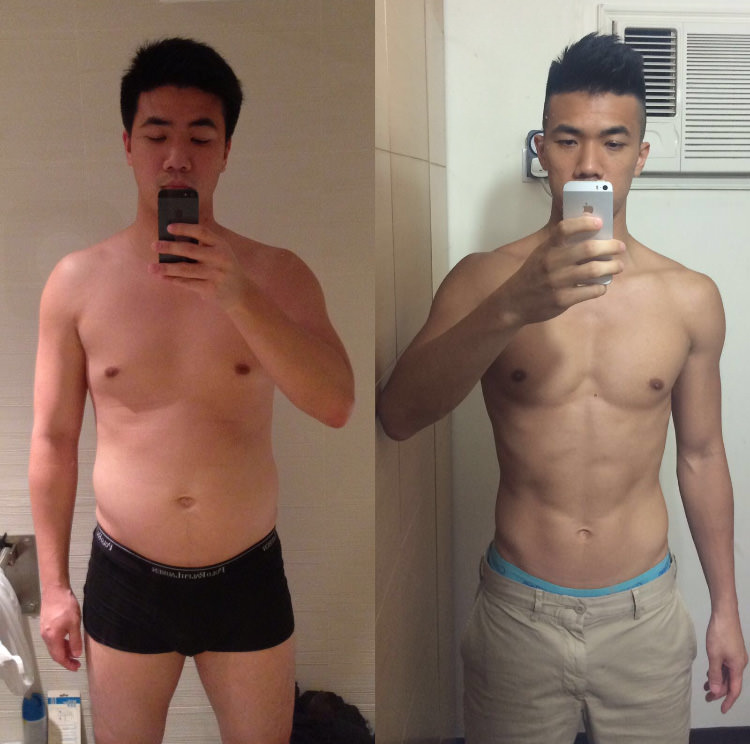 Before: 90kg, 24% bodyfat
After: 75kg, 12% bodyfat & a cooler haircut
- Mike, Ex-banker, World Traveler

Alex has the knowledge, patience, dedication and most outstandingly, an awesome understanding nature to cater to the needs of working adults seeking fitness. I was 107kg when I walked into Rising Fitness and since then, I have shed 25kg. He can effectively scale your training to tailor to your current level of fitness while at the same time keeping the content fresh and enjoyable. Diet planning is another bonus that Alex features. The 'do and don't's' of everyday food played such a major role in me getting into shape. Whether its for your own personal goal or in my case, for work purposes, Rising Fitness will find the right regime to get you the body you always wanted, giving you that priceless sense of satisfaction whenever you walk pass a mirror.
- Wesley, CEO of Look2Wes
Alex is a competent and reliable Personal Trainer who cares about his customers. Training with Alex is never boring, as he regularly changes the exercises. I feel exhausted at the end of the training - but also feel proud of my achievements. Alex pushes me to my limits and it is a good feeling to see my progresses over the weeks.
The small fitness studio is well equipped and provides a quiet and intimate environment - you remain concentrated on your exercises, you do not have to share the equipment and nobody is watching you when you exercise.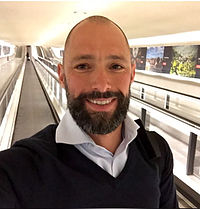 - Laurent

Nature has no mercy! This statement is so true as I grew "Older"! I am not overweight to begin with but I realized that with age, my metabolic rate starts to dip and I tend to put on weight extremely fast though I am not even a big eater! With losing weight in mind, I embarked on my own exercise regime, telling a very determined me to hit the gym at least twice a week. However, the very determined me is always falling short of my own promise. Even when I hit the gym, all I did was cardio. Weight machines and weights were daunting though I did tried a couple of times. But not knowing the correct techniques resulted in injuries, aches and pains each time I tried weights training on my own. Worst of all, these gym sessions on my own were boring, repetitive and not very effective! Hence my decision to get a personal trainer with good knowledge to guide and kick my butt when I slack!
Engaging Khit as my PT has proven to be one of the best decisions I have made. Khit is very patient, dedicated, and quite humorous with some lame jokes at times and very knowledgeable in health and fitness issues. When I am frustrated, he encourages me. When I am whiny, he pushes me and when I am uncertain of my abilities, he assures me. Work out sessions is no longer boring, repetitive and ineffective! Khit always ensures that there are creative and variations in terms of the workouts to ensure my interest are piqued; he also effectively rotates the workouts around based on my goals. I look forward to my workout sessions and always end my session feeling triumphant especially when I am able to lift heavier and heavier weights! From someone who cannot even pull most glass doors to most shopping malls, I am now able to pull every door effortlessly on top of looking toner, leaner with more muscle definition!
I am now working on having a toned washboard abs which I am sanguine Khit will guide me along to achieve! People who take care of their bodies exude better self confidence. When you are physically fit, you not only look fabulous but you radiate a certain aura of Confidence and Charisma. I am happy and thankful to have Khit as my personal trainer who helped me achieved all these! On a final note, Khit is also quite an eye candy so that's an added bonus! :P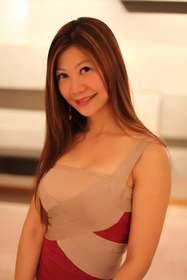 - Gladys, Sales Manager, Gold's Gym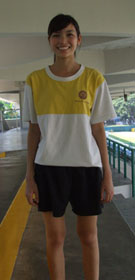 'Tze Khit is a very professional and proficient trainer who is skilled and competent at what he does. During each training session he sets realistic goals and encourages you to achieve them. He is able to motivate you to push yourself harder, especially when you feel like giving up. He successfully reminds you to focus while training so as to obtain optimum results.
Tze Khit also willingly extends into his personal time to coach you. This includes lengthening gym sessions if necessary to ensure that you have a proper workout. He even dedicates extra hours of his personal time to engage in sports with you outside of the gym, thus allowing you to have a more well-rounded workout.
After engaging in sessions with Tze Khit for slightly over one month, I have found that my metabolism has effectively increased. I can feel myself growing stronger and I am able to lift heavier weights as time passes. He also advises me on good nutrition and eating habits, as well as how to achieve a balanced diet.
Ever since beginning training with Tze Khit, I have felt myself becoming healthier and stronger. He is indeed an excellent trainer who is able to plan effective and efficient exercise sessions for your body which reap visible and satisfying results.'
- Tisha,19, Undergraduate and Freelance Model
*Your results may vary.
I haven't been exercising for quite some years, but Dan is patient, and tailors the program to suit my pace. He encourages me along the way while I exercise. reminding me the proper form while exercising to prevent injuries. He has done a nutrition plan for me to follow so that I can lose more weight effectively. He is a nice and caring trainer to work with. Although my goal is not completely achieved, I am still quite happy with the results so far. Thanks to Dan! :)
(
Read Full Testimonials
)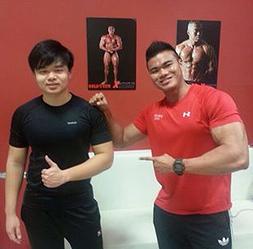 "Lex is a brilliant trainer, his nutritional and bodybuilding advice has been a tremendous help to me when I was training with him. He is always there for his cilents when they need help, always ensuring they get the most out of every workout and motivating them. Lex is my mentor and he has inspired me to be a competitive bodybuilder and to push me to break though my limits"
- Jay Wong, Student
Tze Khit has been my personal trainer for the past 2 months. 3 days a week he will meet up with me to give me proper weight training instructions. Knowing that my main concern is to reduce my weight, Tze Khit personally prepared a food menu for me. I always thought that to lose weight I definitely must say NO to lots of food but surprisingly, the meal plan Tze Khit had for me was kind of interesting and there was no deprivation. After one month of following his menu plan, Tze Khit encouraged me to start my own food journal so that he can help to keep track of my food intake. I think that it is a very good idea because we will then be encountable for each other in both ways.... I eat and he track... he advise and I follow : )
Tze Khit has in depth knowledge of fitness and food nutrition. He often shares with me different kinds of weight training exercises that will tone up different parts of my body. He also explains to me that how proteins, vitamins & omega 3 fatty acids and other nutrients are beneficial to your body and how they can help to increase your metabolism so that you can achieve your ideal body with good results.
I'm very glad I have Tze Khit as my personal trainer. Sometimes I think that I'm just so lucky to have a trainer cum a food nutritionist : )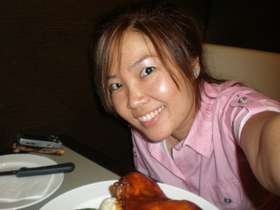 - Cabby Chia, Admin Manager
*Your results may vary.
Greetings Tze Khit!
Wellington here. I'm writing in to express my gratitude for being my pt! Around 2005, while I was in the army, I lost a considerable amount of weight. I was really skinny and it was affected my physical health. In addition, I got really self conscious at times. Even after countless times to the gym, I made no progress at all!
Meeting you a few months back was indeed a fortuitous encounter for me. Considering how lanky you were in Junior college, I was amazed by the success you achieved in building up a fantastic body! I needed help from someone who has "been there and done that.", thus I decided to take up your personal training; with the goal of gaining more body mass and muscles to look good on the beach!
From day 1, while assessing my physical aptitude, I was impressed by your professionalism and knowledge in personal training. Going a step further to advise me on my recommended diet to achieve my goal was an added bonus! While at the gym, you taught me the proper forms and techniques to lift the weights; it was alot of information and yet, you managed to help me digest the information easily. I really appreciate how you handled my questions as well as how you initiate positive conversations and friendly banter along the way to keep the sessions enjoyable! More importantly, thank you for instilling in me a great attitude to exercising. You provided me much encouragement, and I remain just as motivated when I go work out now!
I'm still keeping up to my workout schedule because I'm loving it! Recently, my Dad passed a comment that he's noticed great improvements to my body. Yeah! I can feel my abs now too! And I feel more empowered and confident to embrace the present and take on challenges tomorrow brings. Spiritual, mental and physical fortitude are extremely important in my life. Tze Khit, thank you for bringing that to me.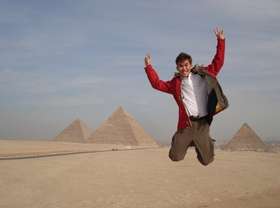 Warmest regards,
Wellington Lee
Associate Manager
Dennis Wee Realty Pte Ltd
HP: 9380 6433
*Your results may vary.
" For a long time, my weight has hovered between 59kgs - 61kgs. Therefore, it was to my utmost delight and excitement when I lost a grand total of 8 inches around my body and a staggering 4.5kgs in simply a month! Other than that, i feel stronger, less lethargic and more equipped to take on the pressures of the business world.
Tze Khit stands out where he is ever so patient, supportive and focused about what he does best. More importantly, he displays a fiery passion for health and fitness and has led me into a steady, manageable and healthy weight loss by being a prime ex ample of what he preaches. Initially, he would even extend the session so that he could educate me on the importance of nutrition and having the right food-ration. Eventually it was this same dedication that he had for his work that won me over and helped transformed my lifestyle in to a much more pleasant and healthy one!
Today, i look better than i ever have and am more confident in my demeanor and attitude. Thank you Tze Khit for bringing such positive impact into my life. You are much appreciated for your work.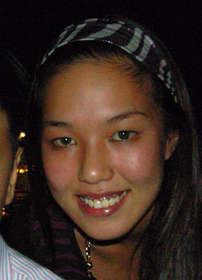 - Lucia Ku, Self-employed, Bedok
*Your results may vary.
"Hi Tze Khit,
Time flies. I'm extremely happy with the workouts and the way things are going so far.
I knew that without the guidance of a personal trainer, based on my past experience, I would not likely develop and continue to pursue good fitness habits.
Regarding the workouts...you push limits and encourage progress during each session. It is great to keep building on the previous workout. I find that my body is getting used to this with less muscle soreness. I also like having you keep track of where I am, what I completed the prior workout and where I need to go next. I appreciate your focus on technique. You monitor where my back is and whether or not my arms are tucked etc. Knowing that you have the training and expertise backed up by actual experience leads to a feeling of security that gives me confidence to continue to push and improve my skills.
Your nutrional program is working for me as well based on my progress so far. My goal was/is to get healthier by losing weight, exercising and eating right. So far after 4 weeks, I have lost nearly 5 KGs down to 106.3 from 111. I feel better, am less tired and I have cut much of the sugar out of my diet, while still enjoying a 'reward' meal or two every week.
I like your style Tze Khit. Professionalism is important to me as a beginner because I am self conscious about my lack of skills and how far I need to go. You are serious and professional during the workout, but still friendly and relaxed. For the first time in many years I believe I may actually reach my fitness goals...and that is largely thanks to you."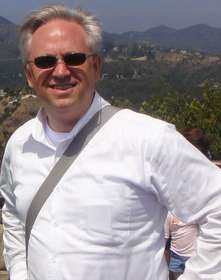 Best regards,
Michael, Banker, Gold's Gym
*Your results may vary.
I always had the idea that weight training was meant for guys only till I started my personal training program with my trainer, Tze Khit. He made me realize the benefits of weight training, and how it could help with fat loss and the improvement of my overall well-being without looking big or muscular. Tze Khit suggested individualized exercise routines that are challenging, but not more than I can handle.
Tze Khit is passionate about fitness and it can be seen through the energy and enthusiasm he brings during each session. His spontaneous personality made each workout comfortable and fun. Through constructive feedback and constant encouragement, he retrained my attitude and challenged me to go beyond my perceived limits to achieve results.
Tze Khit not only advised me on healthy food choices , but also the importance of good eating habits so as to maintain a healthy balanced lifestyle. Furthermore, he emphasized the importance of doing each exercise in the correct form so as to prevent unnecessary stress on my lower back due to a past injury.
After training with Tze Khit for slightly over one month, my lower back muscles has strengthened a lot and I started feeling healthier and better about myself. If you are serious about making a change in your lifestyle, Tze Khit will guide you every step of the way.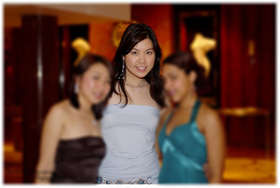 - Ong Shi Hui, Marine Parade
*Your results may vary.
Khit knows what he is doing. He is a professional and dedicated trainer. He will not let you slack to keep to your goals. I had a personal trainer before but my experience with Khit is totally different. He pushes me to the limit I never thought I have. His creative workouts ensure his clients remain interested and challenged every session. As a result, I feel fitter and stronger.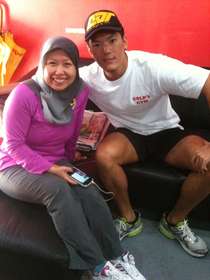 - Dr. Irwani, Doctor, Gold's Gym
*Your results may vary.
"I started my personal training programme with Tze Khit, a personal trainer with Gold Gym, in November 2010 because I wanted to lose weight, tone my body and increase my overall activity level for a healthier lifestyle. Within 3 months (or about 12 PT sessions), I lost 10kg and achieved my other objectives as well!
Tze Khit is an experienced and knowledgeable Personal Trainer. Before we started the programme, he conducted an interview to understand my exercise objectives and also my medical history on past injuries or conditions. During training, he applies the right amount of encouragement to help me push my limits and achieve more.
The ambience at Gold Gym is cozy and there is an easy camaraderie among the members, united in their aim to keep fit and healthy. The result I achieved motivates me to maintain an active and healthy lifestyle. Today, besides weekly personal training sessions, I make it a point to jog weekly and do other forms of exercise, where time permits. Overall, it was an empowering and rewarding experience."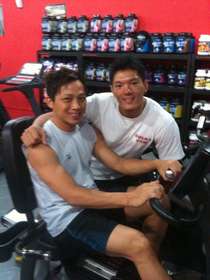 - Lawrence, Marketing Director, Gold's Gym
*Your results may vary.
Two years ago, I realised that an inevitable paunch was sticking out absurdly from the rest of my body. It was definitely putting off, but I was at a loss of comprehending what could be done. Running on the tread mill was an unbearable and torturous prospect to me and I knew that my back pains would not allow me to pursue even one of the many sports I had played as a child. When my wife suggested personal training coach Tze Khit, I was a bit reluctant but yet I started. The person who went into the gym with a crabby attitude on the first session came out of the gym 6 months later with a fitter body and an accomplished smile on his face.
Soon enough, my paunch was gone and I was back at an acceptable weight. Furthermore, my wife's complaints about my snoring dwindled before disappearing all together and I realised that my back was stronger and I could actually play basketball with my elated daughter! It was a life-changing experience. I tend to get bored with anything quite fast….. but Tze Khit's training has been holding my 100% attention from the past two years.
When I reached my desired weight, coach suggested that I build my muscles…. Now, with fast-growing muscles and a fit body…. It's just time before my family actually declares me "buff"
Thanks Coach!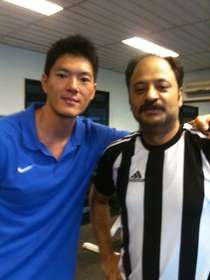 - Indeevar Kaul
Finance Director, Trains at Gold's Gym
*Your results may vary.
Following a serious back injury, I've had physiotherapy, yoga, and chiropractic adjustments, and was skeptical and worried about taking up weight training. But Dan has been able to modify my routine to minimize the strain on my back while still allowing me to workout for optimal results. I find Dan very knowledgeable about health and fitness and a great motivator. It is apparent that Dan enjoys what he does and this comes across in his training sessions.
I find that the results achieved are greater than the benefits I might expect from a series of individual exercises, this is because of the variety of techniques which Dan prescribes to achieve defined goals.
Dan's energy and attitude, his extensive knowledge of human anatomy, and his ability to understand his clients' needs make him a very good personal trainer. Dan has a "can-do" attitude that helps me to complete the workout. His motivation and encouragement helps me to push myself harder to achieve better results. I have enjoyed my weight training sessions with Dan so far, with a marked increase in strength, especially my core. I've had minimum flare-ups from my back conditions since I began training.
I can thoroughly recommend Dan for any goal you want to achieve, whether it would be weight loss or just an increase in fitness level. I recommend working with him if you are ready to achieve your fitness goals.
(
Read Full Testimonial
)
-Mike Chong,Gold's Gym
'I'm pleased and happy with the Johnson's service and think he will be able to help me achieve my goals. Good luck and do appreciate your service and am glad to have found you guys. THANK YOU!'
- Clara Daniel, 29, Redhill
*Your results may vary.
'It was early May 2008…I was frustrated, angry and not motivated….
I had reached a wall in my gyming routine, and wanted to get a personal trainer to achieve my fitness goals. I started surfing the net and came across the Personal Trainers Singapore website. I called them and signed up within 24 hrs :)
To say that Tze Khit is an extremely good trainer is an understatement. He is more – much much more than that!! Extremely professional, friendly, competent, knowledgeable and I could go on… He goes the extra mile to make you feel good and is always there to give then extra push just when you feel you can't do it anymore. His sessions are very engaging and as much I don't like some exercises I have started enjoying them - well some of them at least.
It's been about 6-7 weeks now since I started and I feel GREAT about myself. Ffriends, colleagues, etc have noticed the change in body size and it makes me feel good. I have a long way to go, but I would not have been able to do it without a great trainer like Tze Khit!
It's good to know that there are trainers who go beyond their time and their specific framework of their job to take care of their clients, and Tze Khit is just one of them. I have a long way to go, but I have a great trainer with me…so it's going to be motivating, challenging and great.
Thank you!!!'
- Reema, 34, Psychologist
*Your results may vary.
'A month of training with Tze Khit has not only made me stronger and more motivated to improve my health and fitness levels but also, has pushed me further in working hard to aim better than my current set goals. Tze Khit's words of encouragement and motivation has truly helped in spurring me further to better myself from each previous session each time I meet him for a new session.
Not only is Tze Khit patient, he is also a caring trainer ensuring you are in the best of form before each session and making the effort of asking you on any problems encountered so far since the start of training. He patiently advises you on the set nutritional diet, giving tips along the way in improving your diet thus enabling you to achieve a better progress in the long run.
Tze Khit is truly a wholesome trainer who provides a holistic training programme for his clients catering to their individual and specific needs. He is able to answer any queries that you have and advises you accordingly in both your training and nutrition diet. He also exhibits strong patience and motivational values as a personal trainer, enabling a client to be comfortable during his/her training programme and spurring him/her on in working hard for a better result.'
- Filzah, 22, Undergraduate
*Your results may vary.
After a month of weight training with Tze Khit, I have experienced significant improvement in strength and stamina as well as lost some unwanted weight. Tze Khit is a truly professional and competent trainer who is able to plan effective exercise sessions to help you achieve your goals. He is also very patient and is able to explain the techniques involved and the rationale behind each exercise clearly. Tze Khit sets out realistic goals and always motivates you to push yourself harder, especially when you think you can't go further. An encouraging and friendly trainer, Tze Khit certainly makes each session engaging and enjoyable. Having never done weight training before, I wasn't sure I would like it but now I find myself looking forward to each session. Besides, weight training has also motivated me in sticking to my exercise regime and now, I always set aside time to work out no matter how busy I am.
Tze Khit is really a great trainer who takes a genuine interest in your overall well-being. I am thankful to him for helping me achieve my short term goals in merely four weeks. I still have a long way to go but I believe with self-discipline and determination, my fitness levels would continue to improve and I would eventually achieve what I set out to do.
- Yilin, Teacher
*Your results may vary .
It has been two months since I have started training with Tze Khit and it has definitely been a very enjoyable and beneficial experience despite all the pain that this guy has put me through. (haha) Tze Khit is a very professional trainer, with a lot of knowledge and insite into physical training. The first thing he gets you to do is tell him what goals you have for your body, and he uses these goals to develop a programme for both your workout in the gym as well as for your diet and nutrition at home. He is very focussed on what he has you working toward and in doing so guarantees results.
Tze Khit gives you a very solid techinique in the exercises that he has you doing, as the first few sessions is spent on trying to get your form perfect. I believe this is very important as it prevents injuries to the body which is probably the worse thing that can happen after starting to go to the gym (both for you and the trainer's rep.) When this is done, the weights then start piling on. I should make it clear that Tze Khit does not take it easy on you, neither does he push you over the edge, theres always that balance that he maintains to ensure that the body can recover in time for the next session. He is always there to give you motivation and push you to achieve your potential. Every session, the weights get heavier, ensuring progress toward what you are aiming for. Any question that I throw at Tze Khit is always answered in detail and often he goes beyond what he needs to tell you. For example if you asked him what thisparticular exercise is good for, he answers the question and helps you understand by demonstating which muscles you are activating. Also he elaborates on the different variations of the exercise that could be done. After the gym session you are always cursing Tze Khit for the soreness of your muscles and for all the energy that hes drained from you, but in the end when you start seeing the results you would love him for it.
Within this two months of training with Tze Khit, I have certainly felt myself growing bigger and stronger as each session passed. I'm also receiving comments on how I look bigger than I was just two months ago. My knowledge of weight lifting has increased, not only in the area of how to build up muscles, but also in the areas of nutrition and prevention of injury. When training with Tze Khit, you do not need to worry whether the results will come, all you need to do is listen to his advice and before you know it you will see yourself getting closer towards your target.
- David Hum, Student
*Your results may vary.
"A committed and knowledgeable trainer, Tze Khit is someone who emphasises form and technique of the exercises, and not how heavy one can lift. I have been training for a few years before I engage him as my personal trainer. He corrected my posture in many of my lifting exercises and explained clearly the reasons for correcting them. Cordial and approachable, he shows an interest in talking to you and getting to know more about you, other than fitness issues. I would highly recommend him as a personal trainer."
- Alfred Loo, Teacher
*Your results may vary.
"I have been training for Tze Khit for a month. This is my first time using a personal trainer. The best part about training with TK is that I get to do it in the convenience of my home. Juggling family and work leaves me with little time to run to the gym and back. TK has all the requisite equipment to give me a complete workout. I like that he often varies the sessions so that training does not get monotonous. He is also constantly thinking about new equipment and new exercises for his clients. He is professional yet personable. He knows when to motivate and encourage without berating and lecturing. Another thing I appreciate is that he listens to me, the client. Often you meet so-called experts who are only willing to engage in one direction. TK is not like that. He is willing to listen to your opinions, requests, preferences, etc and does not force anything down the throat. I wish him well as he continues to improve himself through part time studies in sports science."
- Dr Suzanne Wong, G.P, Cavenagh Rd
*Your results may vary.
I have always thought I was in good shape, but as the years catch up with me and portions of my body started to expand I thought that I should get a trainer and start working on my eating habits. Tze Khit sat with me before our sessions began to discuss my particular and individual goals. With these goals in mind, he set up a personal, tailored program to achieve maximum benefits for my body type. Tze Khit is unique because of his ability to appreciate that not everyone's body is the same and his appreciation of this allows me to see maximum gains. Tze Khit's training sessions can be tough, demanding, brutal which is EVERYTHING my body needs! Training with Tze Khit, is not only changing the way my body looked, it is changing the whole way I viewed food and exercise.
I am learning how to get the most out of my time spent working out and how to combine foods for optimum health and energy. He knows and understands the muscles; how they react and respond to weight training. Training with Tze Khit has taught me not just what exercises to do but how to make sure I do them correctly. He not only makes sure that I am on the correct overall workout, but he also knows the small details, such as grip and stance, that can make a big difference.
As a result, I am feeling better both psychologically and physically. At 30, I'm happier and healthier than I ever was in my 20's! More importantly, Tze Khit takes the guesswork out of working out and provides motivation. Tze Khit sees each person's individuality and tailors the workouts accordingly. Tze Khit is, not only a talented and knowledgeable trainer, he is fun, energetic and surprisingly humorous. These qualities make it close to impossible to fail meeting your goals!"
- Loretta Yuen, Legal Counsel, Kallang
*Your results may vary.
"I have known and worked with Tze Khit for over a month now in his role as personal trainer at RESULTS! Personal Training.
At the outset, he asked me to think about my goals and the reasons as to why I had engaged his services. In the subsequent sessions, he structured the work out program to meet these goals. In his approach to personal training, Tze Khit has shown creativity and variety in our sessions and thus I have not been bored at all. Boredom was a wall that I had frequently hit in my own fitness regime (if you can call it that) and thus the variety of exercises that Tze Khit introduced was excellent. His constant encouragement to work harder is a testament to his commitment to my goals. I found Tze Khit to be highly focused, enthusiastic and fully committed as well as knowledgeable about the human body as well as its biomechanics - I felt that the latter was especially crucial so that injuries would be avoided.
I have been exceedingly happy with the results thus far and it is a pleasure to work with Tze Khit as he is a good communicator well and gives essential feedback on my progress.
- Adrian Loh, Analyst, Holland Hill
*Your results may vary.
Tze Khit is a versatile trainer, personal trainer cum physiotherapist cum nutritionist. He has a good knowledge in what he is doing. I am already seeing quite a fair bit of results after only 8 sessions with him. I gained one extra inch at the circumference of my arms! Although he pushes you to your limit during every session but training with him is definitely enjoyable.. Tze Khit is also very punctual, he is never late for his sessions! He has no qualms extending beyond the agreed one hour session at no extra charge to ensure that you have a proper work out. This clearly demonstrates his dedication and professionalism.
- Mervin Ho, Student, Sengkang
*Your results may vary.
Before training with Tze Khit, I have attempted all ways to lose weight but eating healthily and exercising regularly has never crossed my mind because I simply abhor exercising. It was then I realized that I need a person to motivate me in my weight loss journey. I did some research and chose Tze Khit as my personal trainer for his outstanding credentials. After working with him, I would choose him for his knowledge, professionalism and creativity.
As I have progressed, Tze Khit has consistently adjusted my workouts to reflect these improvements. His diverse range of exercises makes every workout fun and challenging. Tze Khit is also able to cater to the needs of his clients by knowing what the best workout that will suit each client is. It was tough getting trained as there is no opportunity for cheating during training as Tze Khit is counting out my reps but the almost immediate results motivated me more and more. Tze Khit will also advise me on what foods to avoid in order for me to lose weight effectively. He is also very informative when it comes to health and fitness and is able to answer my questions and clear my doubts.
Tze Khit has also prepared a diet plan for me which comprises of a great variety of food which is healthy and at the same time, satisfying. As a result, I found out that my eating habits have changed totally and food was no longer the top priority for the day. I am grateful to Tze Khit for helping me to change my lifestyle and regain my self-confidence. After three months of training with Tze Khit, I have noticed significant changes in my strength, body shape and increased energy throughout the day.
I feel that I am getting healthier and happier in life after embarking on this weight loss plan. And best of it all, I am starting to like myself for who I am.
- Jacqueline Khoo, Student, Bedok
*Your results may vary.
A friend of mine gave me Khit's contact when I said I was serious about getting fit and losing weight. I couldn't find a realistic and manageable program to help me then. I was hesitant at first but after training with him, I have started to trust him. Khit has helped me understand my body and how to train correctly and safely to attain my goals. Most of all, he helped to motivate and push me mentally and physically beyond what I think is possible. This is very important to me especially when things aren't always going my way. Even though each training session is tough, I have seen results while learning to maintain a manageable and realistic fitness program.
- Hui, Speech therapist, Gold's Gym
*Your results may vary.
I have now been training with Tze Khit for a year, he is by far the best personal trainer I have worked with either in Singapore or Europe. His success has been achieved through his particular his attention to detail and carefully worked out training sessions, which have enabled me to achieve my personal training goals (fitness level, specific muscle group development, weight loss etc). The availability of advice on diet and nutrition supplements has also been a useful service. The new Gym at Bukit Merah, provides a significant expansion of facilities and equipment including access to an Olympic sized swimming pool. I would strongly recommend Tze Khit, his team and his gyms to anyone looking for a personal trainer or gym membership.
- Sebastian Tibbles, Managing Director, Gold's Gym
*Your results may vary.

Dear Shah,
Recently I am diagnosed with a severe case of Scoliosis ( Scoliosis is a spinal deformity without a known cause or cure, can be physically and emotionally painful, hamper breathing and restrict physical activity if it's not corrected) . Doctors discourage me to run or do heavy weights. At first, it really breaks my heart to know about this. I love running and exercise, it takes a moment to digest my condition. But with Shah's motivation, encouragement and of course his training, I am able to completed Macau Marathon 2013. He guide, train and share about strength, endurance n perseverance. He said, "listen to our body"... And I listen, beyond one obstacle, one can overcome that feeling. Its all in our mind. Thank you so much, Shah... with your training, its makes me a new person. More confident and stronger person. Best
- Emillia
Over the years, Physioclinic has referred numerous
physiotherapy
clients to Gold's Gym Singapore & Results Personal Training for fitness training. The great work they provide gets my clients talking and they are always full of praise for their personal trainers. I am very glad to be working with such a professional organization and look forward to referring more clients to them in the near future. All the best to your success!
- Michelle Kwong, Principal Physiotherapist, Physioclinic



"Thank you very much for all your help as my PT! I really appreciate your enthusiasm in everything I do. It's so encouraging having you so interested in my fitness, how often I exercise, making sure I exercise properly for the best results and what I am eating. You push me every sessions to do more than I think I can and it's difficult but so satisfying afterwards! Thanks again!"
- Keziah Alcorn

"Forget about the usual chit chat half pie training session with your previous/current PT … step into Kate's office!!! As soon as your time starts to the very last second of your session you are working HARD. If you want to sweat, hurt but feel rewarded at the same time then Kate is the PT for you!!"
- Alisa Brown

"Im very grateful for Kate's help in whipping me back into shape. I gained 8kg and became very flabby and unhealthy in university because of sedentary lifestyle. Losing weight and getting fit on my own seemed impossible and I became discouraged. However the inability to wear pretty clothes drove me to look for help. I decided to engage a personal trainer despite initial skepticism and I have never regretted it. Kate is absolutely professional in work ethics. She arrives early for trainings and supervises me very closely during training sessions, making full use of every second in the hour long training sessions. She is well-qualified and knowledgeable, making weights training completely safe as well as interesting for an amateur like me. She is a trainer who walks the talk, therefore her advice carries much weight and she was an inspiration to me. Even now, we remain friends and in contact, and she avails herself to answering my questions still even though she had moved to New Zealand. Thanks to her, I no longer have the misconception that weights training makes me big & bulky. I lost 6kg in 30 sessions, my fat % decreased markedly, and my endurance and stamina improved tremendously. A million thanks, Kate!"
- Doreen

"Kate is a fantastic Personal Trainer!
She is very positive and keeps me motivated.
She suggest exercise programs that are personalised and challenging by using a combination of different methods, like Muay Thai Boxing, weights and cardio training.
I really enjoy my training sessions with Kate and would recommend her as a trainer for anyone wanting a positive result."
- Jodie Frank

"Kate has so much energy. You will always have fun at her sessions! Her dedication and motivation to her own sport, radiates from herself to you. Who doesn't like taking a little bit of frustration out on a punching bag and pads!!! She picks up how far you can challenge yourself and has a way to push you just that little bit further, without you even realising!!! Kate always has a smile on her face, she is always bubbly, which encourages me to want to push through any session she is taking me through. With Kate's fitness and Muay Thai experience, she is definitely one trainer I would recommend. I relate to her because she has a young family that she manages well, so organisation and being time productive are just a couple of her strong points. She puts lots of variety into your sessions, you will never get bored."
Nerissa Calkin
Kate is a great trainer. She motivates you to do more and keep going. However, she knows when you have reached your limit and she needs to back off. That is what is great about her! She also looks great! I want to look like her! She will make sure I do.
- Stella Hiotakis

Kate has turned me from a gym-hater/exercise-avoider into someone who now enjoys the challenge of a hard-core workout in a gym environment. She is always professional and encouraging. She organizes me in such a way as I only have to think about turning up and keeping up with her varied and always fun work-out regimes. I really feel she has taken the time to get to know me, my fears and my physical glitches to design workouts that engage.
I would highly recommend her to anyone at any stage in their personal training just to be refreshed and inspired, plus to all those people like me who never thought formal exercise was for them!
- Gwen Isaac

I signed up with Kate for a 6 weeks program with a friend of mine Hayley. I had just finished a 12 weeks LBN course with Minda and was keen to increase my level of fitness by another notch! It was definitely the way to go…. Kate showed a level of dedication I have not seen before. Not only did she provide the 1 hour session I was expecting but lots of 'extras' such as well organised written programs for us to follow and amp; keep, expertise in Muay Thai boxing and our very own set of wraps! Phone calls and amp; facebook messages to keep us motivated etcs. The sessions were always fun… but I would really like to BAN burpees from the program. (Hee Hee) Working out with a partner made it an affordable way to go and amp; kept the level of dedication up there until the end! Would love to repeat the experience- maybe with Kate's planned team training with the FIGHTER GIRLS? I'd sign up in an instant! Thanks Kate! You are great!
- Julie Anne Jury
I highly recommend Kate Bridgeman to anyone thinking about getting in shape. A friend of mine and myself decided to take on 6 weeks of training with her. During this time, I found Kate to be motivating, open, knowledgable and FUN to work with. We had Kate's full attention on every session, she pushed us and made us work HARD! If you are contemplating signing up with a Personal Trainer, consider training with Kate.
- Hayley Saxton
Before I signed up with Kate I had been going to the gym fairly regularly but I was losing no weight and had been kidding myself I was getting fit. I needed to take some drastic action and Kate was recommended by a friend so I decided to take the plunge and sign up. I am so glad I did. Every workout, Kate's enthusiasm and energy is contagious. I actually look forward to my early starts before work now (a far cry from 6 weeks ago when I struggled to get to work in time never mind work out beforehand!). Kate is very organised and driven which I love and she takes a personal interest in your goals. She is very interested in your diet as well as your exercise regime and understands the challenges of juggling having a career and young children and works with you to get the right balance that is achievable for you. Kate works you hard every session but you feel great when you are finished and a lot more alert at work during the day. After training twice a week for 6 weeks with Kate I am definitely seeing the benefits of having Kate as my Personal Trainer and would happily recommend her to others.
- Morven Booth
Kate has been really great to work with, I've learnt so much more about exercise and the types of things that I should be doing to improve my strength and help me to tone up, not just the cross training and using the treadmill which I used to just do! I feel really comfortable working with Kate and even though she works me really hard, I feel like I always have a good time working out with her as well! Huge thumbs up!
- Georgia Whelan
"I have had many trainers before but have to say that Kate has been by far the BEST! She has given me the best workouts to do every day and trains me so hard every week. Kate motivates me and makes me want to come and train at least once a day. Kate has taught me correctly how to use the machines and do the exercises. Her positive and outgoing attitude really makes the training a lot of fun. I'm soooo happy she's my trainer, my training would not be the same without her! I would recommend Kate to anyone that is interested in some hardcore training, trust me you definitely won't get bored!."
- Shanin Leitch
"I completed two rounds of Fighter Girls with Kate in 2011 which I toughly enjoyed. I was looking to build on the fitness I had built during my Fighter Girls sessions and want to be in great shape for my up coming Christmas holidays in Brazil. I started a 12 week Personal Training course with Kate in late September 2011. I had never used a PT before and was unsure of what to expect but Kate was great. She pushed me physically, gave me advice on diet and went the extra mile to help me achieve my goals but above all, she was fun to work with. Kate is a bubbly PT who is good to have a laugh with but her main focus is definitely your goals and ensuring you achieving them. I would recommend her as your PT."
- Helen Williams
"Kate Bridgeman is one awesome trainer. She brings such variations to training which is refreshing. She encourages and works without relent on your limitations, sticks with you when you feel you have nothing left in you. She does not give up on you and will not let you give up on yourself! I always come away feeling worked out, and worked up! One kick butt trainer if you are serious about your health and fitness. She is also such a cool person and easy to workout with. She is fun and yes … even though training can seem hard, Kate brings a good rapport with her, she is intriguing and I always look forward to my sessions with her. She inspires me with her own achievements and what more could you ask of a personal trainer than one who walks the walk and can literally talk the talk and deliver the results, whatever your goal is. Kate, you are indeed the BEST TRAINER! You are just so fun to workout with!
Thanks!"
- Brenie Davidson
Disclaimer: Before/after pictures, results of clients and testimonials are for reference only. They do not imply, or guarantee, that you will get the same results. Your results may vary. Always seek medical advice before starting an exercise/diet program.