Watch Your Diet this CNY!
If you're looking forward to pigging out this Chinese New Year, be sure to indulge smartly. If you can't avoid all the festive goodies entirely, try picking just 3 to avoid, and having 3 other healthier choices instead.
3 unhealthy food to avoid!
1.
Bak Kwa
: Don't eat this unless you're looking to hit the roof on your calorie count.
2.
Fried prawn poppiah
: All the ingredients in this local wrap adds up on the cholesterol count
3.
Pineapple tarts
: 3 words – Fat & Sugar Laden.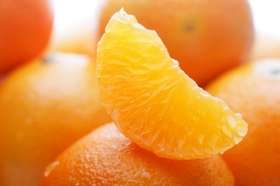 3 healthier choices to have more of
1.
Mixed nuts
: The nuts must not be salted!
2.
Mandarin orange
: in addition to being a great source of Vitamin A and C, it is low in Sodium, Cholesterol and Fat.
3.
Raw fish (reduce sauce portion by half)
: Protein, protein, protein!
You can also try 6 smaller meals with high amounts of lean protein, instead of 3 big meals and snacks in between. This way, you reduce chances of snacking because you're already relatively full from regular meals!
If you have not started on your fitness goals and want to do so after Chinese New Year, with the help of a Personal Trainer, Khit can help.
Talk to him,
+65
3110 5888
or email him
tzekhit@pt.com.sg
Remember, we're happy to give you a complimentary consultation session so that you can sign up with confidence!