Fitness Fallouts: Top 4 Reasons for Failure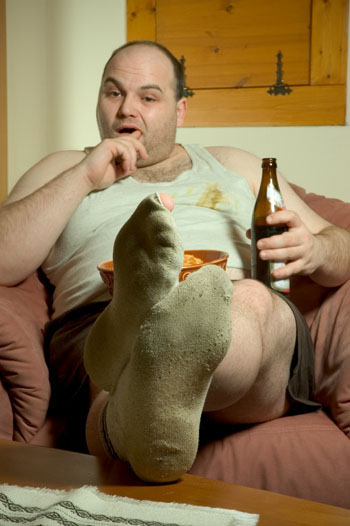 Every New Year deserves a new beginning. In the article "Intelligent Fitness Goals Setting for 2014", we explored using the right measures to help you craft attainable fitness goals.
Assuming that you have done the required first steps, we are focusing on reasons why people fall out of their fitness regimes this week as a reminder of your goals and to motivate you to keep to your regime.
Did you know that
less than 10%
of people who make New Year resolutions keep to them? In fact, within the first month of the year, January,
more than 40%
would have failed at keeping to the resolutions!
If you find yourself using one or more of these reasons, you can be sure that you are on the RIGHT path to a Fitness Fallout!
1)
"I can't see results!"
It is easy to feel like you're not seeing any results, or not achieving the type of results that you want. This can be because you're not pushing yourself to your limits or that you're not not doing the right kind of exercises that allows your body to respond in the right ways!
The job of a Personal Trainer is to ensure that you are constantly exploring new fitness limits with the right kind of exercises to achieve visible, measured results.
2) "Exercise is a bore!"
We often have only a small range of activities in mind that we think are the exercises we need to do to "achieve" our fitness goals. Personal Trainer would have knowledge of a wider range of activities which will maximise the tools in your gym and liven up your exercise regime. Examples include boxing, agility drills, interval trainings instead of mundane cardio sessions.
3) "I'm injured / I have injuries!"
This could be true, but it doesn't have to prevent you from exercising. Having a personal trainer can help you avoid poor exercise technique which are accerbating your pain. Instead, be sure to inform your trainers about the discomfort or pain that you experience during exercise so that they can prescibe rehabilitative exercises to strengthen muscles and reduce pain.
4) "I say I want to exercise but it's secretly my #235803 priority."
Simply put – You have to be committed to your goals. Personal Trainers are extrinsic motivators who have limited influence on your will to make a difference in your life.
When speaking to your personal trainer, be honest about the reasons why you have had fitness fallouts. This will allow your trainer to craft a more engaging and relevant exercise routine for you. Remember, once you STOP making excuses… you can START seeing results.

If you are ready to act on your fitness goals and want personalized attention from one of our dedicated trainers, call Khit at 31105888 or enquire at tzekhit@pt.com.sg